Hottest news of the day: Tiffany is in a relationship with Nickhun and Hyoyeon actually had a boyfriend for 2 years before recently breaking up!
And the entire Sone fandom went ape-shit like they did during Sooyoung and Yoona's reveal.
Had it been years ago when I was way too deep in this fandom, I would cry, I would be heartbroken and I would curl myself up in a corner. I'm not saying it's wrong for anyone to feel as such, but it's high time we get practical (and real).
If deep down inside you're sad and shocked, I don't blame you. Just don't take things too far and do ridiculous rubbish such as these: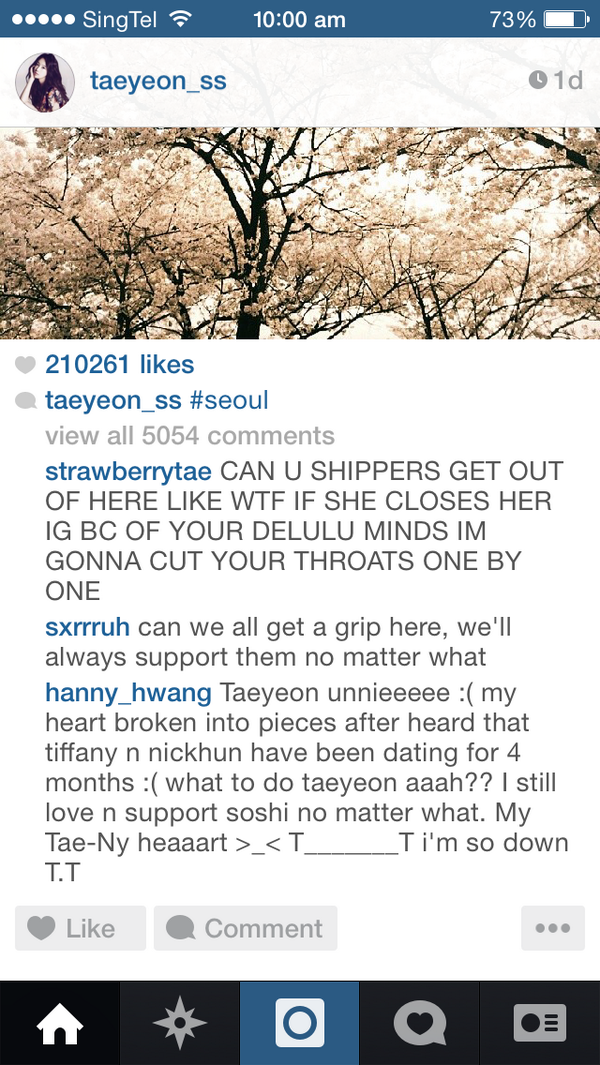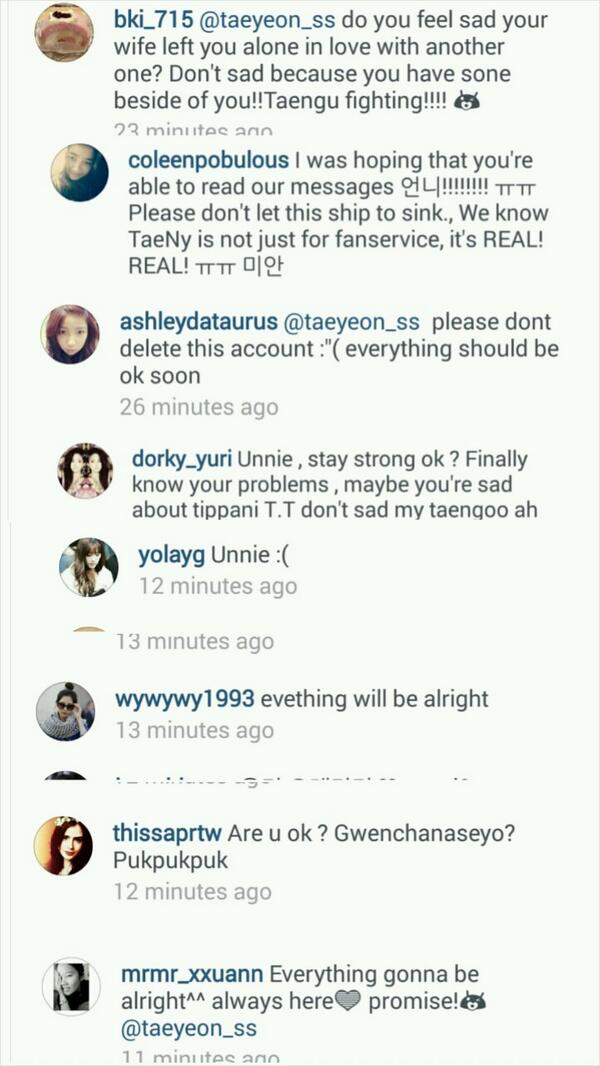 Just a note: TIFFANY is in a relationship with NICKHUN. Why in the flying magic carpet's name is TAEYEON involved in this?
Stop. stop. STAHP. I feel like clawing my eyeballs out reading this load of…
Seriously, just stop. Please. They are idols, we are fans. When we say we love them, we don't technically LOVE them like we would to a significant other. No matter how much you can deny it, we are all merely observers of their lives. Yea sure, we may be the ones that support them and bring them success. We may be the ones who have brought them up to where they are today. And we may be the ones that made their life worth living for. But in the end, their lives don't belong to us. If we're all to act like they owe us their 'love', then it's high time for us to look ourselves in the mirror and re-evaluate how far we're going with this K-Pop fandom.
I've been there, done that, and honestly I felt stupid about myself. It's funny now every time I look back and read through the things I would say and the stupid things I would do, but like everything else, it's time to move on. Not from the fandom, but from the delusions.
What do we mean when we say we support them? What do we really mean? Staying as 9 forever, and staying loyal to them? Fair enough. Topping the charts with their new albums? Check. Letting them know that Sones always got their backs, like what we did when Sooyoung got into an accident, or when Taeyeon got dragged of stage by that weird man years ago? We've done that too.
Spazzing over it is fine. Over-reacting is not.
But this, this nonsensical reaction we're letting them see, splurging all over Taeyeon's Instagram and all over Twitter…yea I'm pretty sure she and the others will have a good laugh reading those comments. Have you guys lost your minds? Not only that, on the other extreme, we have people leaving the fandom because of this. I'm not going to even start on this shit.
Call me insensitive, call me loads of bullshit, or even call me judgemental for dictating how other fans should behave, because in the end, I'm not trying to dictate anything. I'm saying that what a bunch of us are doing at the moment is adverse, detrimental and not contributing our so-called 'love and support' in any way.